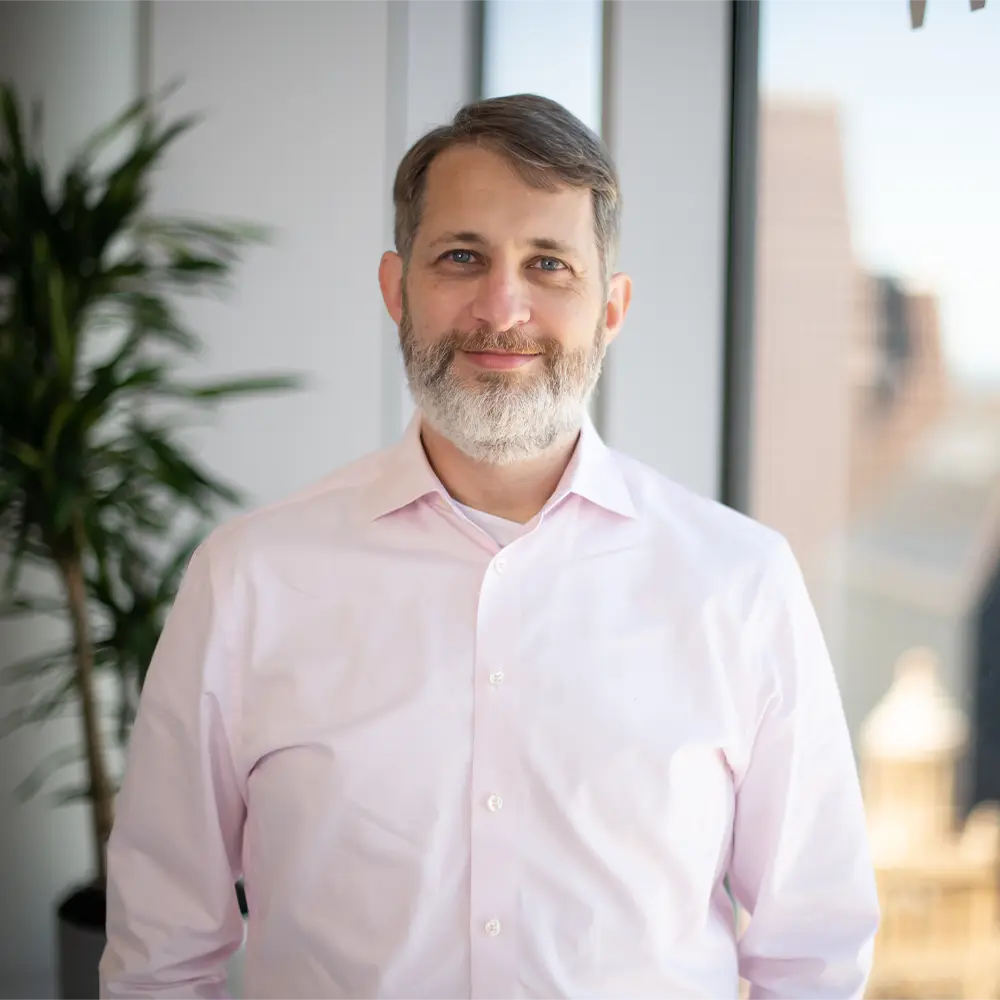 Home › About Us › Our Team › Design+Architecture-Team › Garth Williams
Garth Williams
Senior Associate Project Delivery Standards
Garth is a Project Architect with over seven years of experience in commercial interiors. Since joining PDR in 2018, he has been an integral part of a design team responsible for 1.3M square feet of commercial office space. With his industry knowledge and technical background, he leads teams through all phases of a project with clear direction and goals. His attention to detail ensures a thorough development of every aspect of the design, from conception to execution.
The success of our design has as its foundation the wellness, comfort, and productivity of the people that inhabit these spaces every day.
Garth has extensive architectural experience in the legal, financial, and oil and gas markets as well as a background in IT, sales, and marketing. His varied breadth and depth of experience allows him to understand the client's vision from multiple perspectives and recognize architectural, organizational, and technical solutions to a variety of issues. Garth can interpret concepts and ideas, and implement them in a way that benefits every level of a client's organization.
Education
B.S., University of Texas
Master of Architecture
University of Houston
Interests
Favorite Food: Lebanese
Favorite Movie: Fight Club
Favorite Activity: Riding, repairing, and restoring motorcycles