Perspectives is PDR's workplace strategy summit. In late February, we hosted our annual Perspectives Austin event, themed this year as 18HX—Eighteen Hacks.

18HX brought together a panel of six expert "hackers" who traffic in Cultural Capital. Each of our guests revealed how they are actively reprogramming the realms of Hospitality, Social Impact, Brand Identity, Data Science, Real Estate and Workplace Design. Our audience reflected our six panelists, people in diverse yet linked industries. It made for a fun and memorable evening!
Thanks to our generous and innovative panelists, 18HX delivered a set of thought-starter takeaways—eighteen actual hacks, three per panelist. We hope these insights set off sparks of thought and action like they have for us at PDR.
18 HACKS - As heard from Perspectives 2018 in Austin, TX
Hack #1: Build disruptive companies and products with great people and off the shelf technology.
At The Guild, we hired and empowered amazing people before making big tech investments. With our $9.99/month Squarespace account, the free version of Adobe, and a few amazingly talented people, we were able to create a website, collateral, and more that would have cost 10x more had we focused on building the tech first.
Hack #2: Make use of non or under-utilized capacity.
Ridesharing, coworking, and (in my case) hospitality are all being transformed by the application of technology to under-utilized capacity. As we look for the next areas of disruption, look for those areas where entrepreneurs can re-purpose what other people are not using to the fullest potential. What are we going to do with all of these parking structures in 20 years? It'll be interesting to see how technology transforms many industries with slack capacity.
Hack #3: Service is the greatest differentiator.
The greatest hotels in the world are often not in the greatest locations or buildings, but more often defined by the greatest service delivery or experience. So, while you may not always have access to the most investment funds, the best real estate, etc, you can build a service culture that differentiates you from the rest of the world.
Hack #4: Leverage workplace design and how design dictates culture.
There are many reasons a company might struggle with employee engagement and creating company culture. One solution to this problem that you may not have considered before is design. Design impacts workplace even as far as employees performance, health, retention, and happiness.
Hack #5: Implement inner-office mentorship and professional development.
Build an ecosystem of learning and cross-pollination where you spend a dedicated amount of time shadowing peers or better yet visit an industry partner and learn from them. For a small business, in particular, an open office culture supports cross-pollination. If you want to make a great culture stick, collaboration is key to building it and reinforcing it.
Hack #6: Relationship building is the center of creating an impact and being socially innovative as an organization.
In business terms, it's called social capital, but it's more than that. It's the literal link that can increase and speed up innovation with the potential to create the most impact to an organization and/or its purpose.
Industry Brand Identity
Founder of 508 Creative, a design practice focusing on communication through storytelling, brand awareness and culture.
Hack #7: Evolve your brand into a system.
To compete and be relevant in today's marketplace your brand needs to do more. The goal for any brand is that it be flexible, engaging and connect directly to the place and people it represents. This is achieved by creating a brand system that consists of multiple different elements to use alone or in combination on different platforms and in different situations.
Hack #8: Stock your toolbox.
In addition to a logo, today's brands should have other tools at their disposal such as horizontal and vertical logo versions, large- and small-use logo versions, tagline, type, color, pattern, imagery and language and messaging. These can be used alone or in different combinations to best suit specific mediums or purposes. These tools allow the brand to be more dynamic and not depend on rubber-stamp uniformity and repetition. Brands with these tools become richer through varied use and application.
Hack #9: Follow through with a guide.
This system of tools only works if there's a clear roadmap to explain the elements of your brand and how to use them. A good style guide can detail each element and explain which pieces to use on small mobile screens versus a print application versus a t-shirt. It can also provide examples of how to have some fun with the brand and when to keep the tone serious. Another important function of the guide is to reinforce your visual brand with storytelling about your culture.
Data Science
Program Manager at IBM Cloud Garage
–a set of locations that can help accelerate innovation and build cloud based applications.
Hack #10: Enterprise and startup.
The IBM Cloud Garage offers the ability to scale with the wisdom of IBM and the agile and innovative spirit of a startup. IBM has gone through its own transformation towards being design-led and user-focused and now we are helping companies, large and small, do the same.
Hack #11: User first, then leverage technology that you need to accomplish business goals.
IBM Cloud has a breadth of services such as Blockchain, Watson and IoT. Often customers have a preconceived notion of what solution or technology they want to use. Being truly user-focused means following the innovation process and being open to the right solution – even if you had your heart set on using Blockchain, for example.
Hack #12: Prioritize culture.
Garage culture shines through everything we do. It informs the spaces we work in, the people we hire, the way we train our consultants, and ultimately why our services are attractive to clients. We work alongside our clients to innovate and build solutions, while most importantly, helping them shift their culture and evolve the mindset of their organization.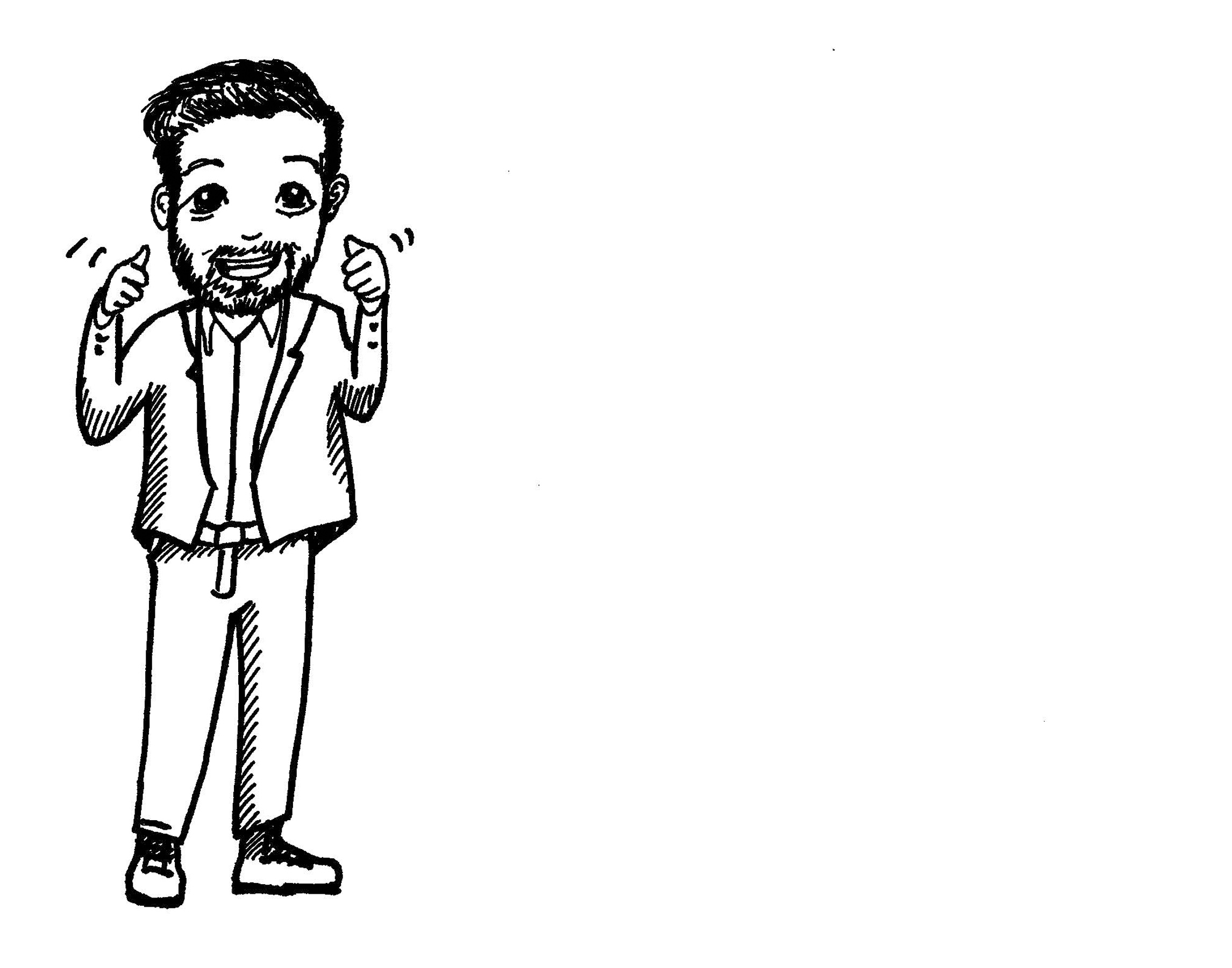 Industry Real Estate
Partner at OpenWork Agency, a global workplace strategy consultancy with roots in the coworking industry.
Hack #13: Cowork...it will continue to disrupt the real estate model.
A recent JLL report notes that although flexible space currently accounts for less than 5% of the current national office inventory, this figure could rise to 30% in 2030 due to tenants' demands. Asset owners, property developers, and real estate investors are asking, "How do I 'do' coworking?"
Hack #14: Real estate...it's hacking the coworking model.
OpenWork has entered into a five-year contract with a real estate investment group to launch a coworking vertical focused on the real estate industry. We'll have four locations by the end of 2018.
Hack #15: Balance work and life - the coworking model grows up.
Beyond craft beer and pitch nights...Coworking begins to integrate elements of health, food & beverage, childcare, and education to create destination work/life ecosystems.
Hack #16: Position your workplace for the future - enterprise opportunity.
Scalability at the organizational, business and individual levels is key. Organizations need to be able to quickly adapt to changes so flexibility and agility are more important today than ever. We are also seeing, more often than not, HR is at the table now influencing organizations with human-centric policies that include work/life balance, flex schedules, and leave options for new moms and dads. Amenities, offering that added convenience, is feeling like a requirement in today's workplace. And of course, technology will continue to drive how organizations approach opportunity. All of these strategies are required for an organization to have a competitive advantage. Don't let your organization become complacent.
Hack #17: Optimize talent – pressure on performance.
In order for organizations to optimize performance, they need to really understand and set expectations on what they want their talent to achieve. Your talent will and should demand to be valued, motivated and actively engaged by leadership. The culture of an organization matters too. Talent desires to identify with the corporate culture values and ideals internally and externally. They want to stand for the same thing. Their work matters to them. It should be relevant, impactful and for the greater good. It is imperative to embrace continuous improvement within an organization. If the organization becomes static, it will be obsolete.
Hack #18: Celebrate ideation - the human experience.
What is our most important asset? Our mind! So, brainpower matters. What also matters is human to human connection. We need people for compelling interaction and collective intelligence to drive creativity and innovation. There has to be a curiosity and hunger for the unknown to stay essential in the marketplace. So, an active learning environment allows and supports behaviors that fuel ideation.
Let's continue the conversation!
Contact our Regional Director, Shawna Hills shills@pdrcorp.com to suggest future topics or speakers for our next event.